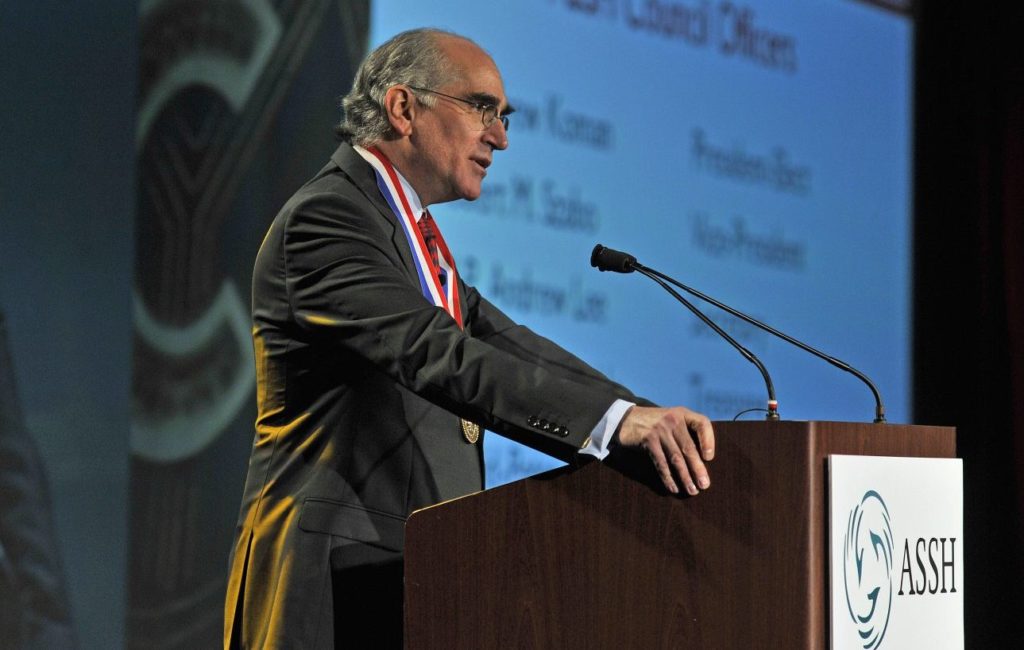 I treat all patients as I would treat members of my family. I carefully listen to the patient's history and do a meticulous examination of the affected hand, wrist, elbow and/or shoulder. Once I formulate a diagnosis, I consider all of the treatment options. Although I am a surgeon, many patients have problems that are amenable to non- operative treatment which includes therapy, splints, exercise and medication.
For those problems that do not respond to conservative treatment, I bring more than 30 years of surgical experience to the operating room to perform the simplest and most specific procedure to correct the problem. Post-operative care often involves hand and physical therapy which is critical to optimize the result of surgery. Our goal is to restore hand function and return patients to their active lives as rapidly as possible.>
Steven Z. Glickel, M.D. is a prominent hand surgeon who was President of the American Society for Surgery of the Hand in 2007-2008. He was the Director of Hand Surgery at St. Luke's Roosevelt Hospital Center, the Director of The C.V. Starr Hand Surgery Center and Clinical Professor of Orthopaedic Surgery at Columbia University and then at Mount Sinai. In 2016, he moved his practice to NYU Langone Medical Center where he is Clinical Professor of Orthopaedic Surgery.
Dr. Glickel received his Doctor of Medicine degree from Harvard Medical School after which he completed a residency in Orthopedic Surgery at the Harvard Combined Orthopedic Program which included the Massachusetts General Hospital, Brigham and Women's Hospital and Boston Children's Hospital.
After  residency, he returned to New York and did a Research Fellowship in Microsurgery at Columbia Presbyterian Medical Center followed by a Fellowship in Hand and Reconstructive Surgery at St. Luke's Roosevelt Hospital Center with J. William Littler, M.D. and Richard G. Eaton, M.D.
He joined the staff at St. Luke's Roosevelt Hospital Center in 1984 and remained there until 2016 when he moved to NYU. He was Director of the Hand Surgery Service  from 1998 to 2016.
Dr. Glickel has been listed in the New York Magazine Best Doctors in New York every year since 1996, America's Top Doctors yearly since 2001, Best Doctors in America since 2002 and Best Surgeons in America since 2005.
His practice is devoted to surgery of the hand, wrist, forearm and elbow with  particular interest in Dupuytren Disease, arthritis reconstruction, trauma, nerve compression, elbow surgery, arthroscopy and sports injuries. Dr. Glickel has contributed extensively to the literature in hand and orthopedic surgery and is a frequent lecturer and visiting professor at other Medical Centers. Most recently, he was the Invited Speaker of the Japanese Society for Surgery of the Hand, the Edward Nalebuff Professor at the New England Baptist Hospital, the Richard J. Smith Lecturer at the American Society for Surgery of the Hand, Visiting Professor at John Peter Smith Hospital in Fort Worth, Honored Professor at the Tricity Hand Surgery Meeting and the Imbriglia Lecturer at the University of Pittsburgh.